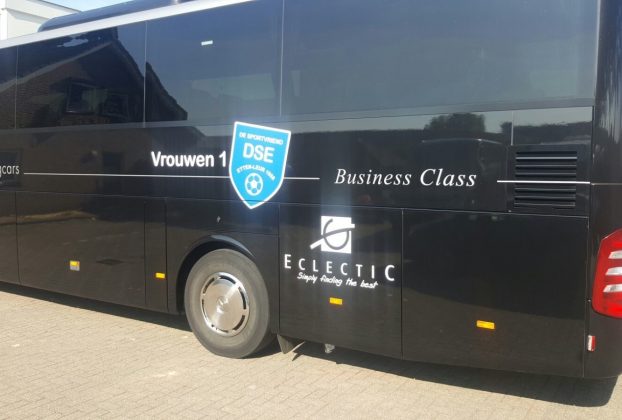 18/11/2016 | Eclectic |
---
EclectiC – sponsor for talent and ambition!
---
This week we'd like to highlight the DSE women soccer team 1 from Etten-Leur. An ambitious team that plays competitions all over the country.
Our colleague Peter Baan is the coach of the team. EclectiC contributes to the team's success by sponsoring the team bus that gets the girls to where they need to play next.
Go Girls!