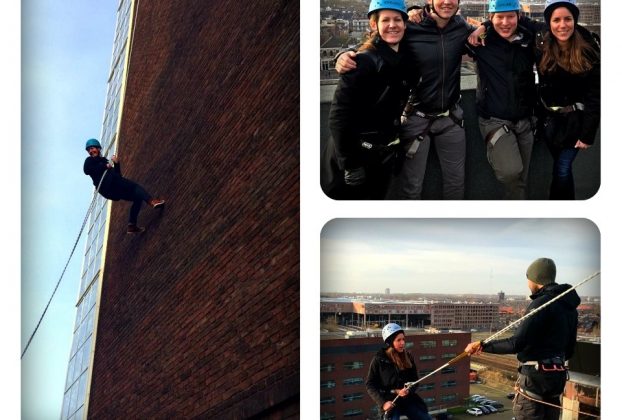 03/01/2017 | Eclectic |
---
EclectiC employees for 3 FM Serious Request!
---
Shortly before Christmas four of our employees took the challenge and roped down the Brouwtoren for the 3FM Serious Request Charity Campaign.
This year's campaign raised money for helping young children with pneumonia. Several small campaigns have been contributing to a great end result of more than 8 million euro that could be raised over a period of 7 days.
Thanks Anne, Eefje, Lee and Niek for your contribution! We are proud of you!